As a successful buyer's agent and founder of Australian Property Investment Solutions, I work exclusively with investors to help them build wealth through strategic and informed investment property purchases. I launched my business API Solutions in 2010, and have since worked with many clients to source and secure the right investment properties for their needs. 
Today, I have developed courses to teach investors and my peers – other property professionals – to become buyer's agents. You can check out my range of courses at juliecrockett.com.au and buyersagentcourses.com.au.
WEALTH CREATION
Prior to my career in real estate, I was a teacher. Upon realising this profession would not provide me with enough superannuation to retire comfortably, I moved into property investing. 
Today, I bring my well honed property and coaching experience to empower my clients, many of whom are women, to feel confident about becoming financially independent and making wealth creation decisions. 
It's my privilege to advocate for my clients as they navigate property investment, to help them build their wealth and work towards a secure retirement. Together we sit down, strategise and work out what their ideal investment portfolio looks like, I then go out and match properties to the person, firmly placing them on their individual path to success.
CAREER PATH
As a teacher I worked with children with special needs. Through that experience, I became skilled at identifying issues and finding solutions. I have always loved taking on a challenge and pushing forward to get someone over a hurdle, a quality I now bring to my profession as a buyer's agent. Procrastination and analysis paralysis are common hurdles my clients need help to overcome. Everyone needs a trusted guide on their property investment journey.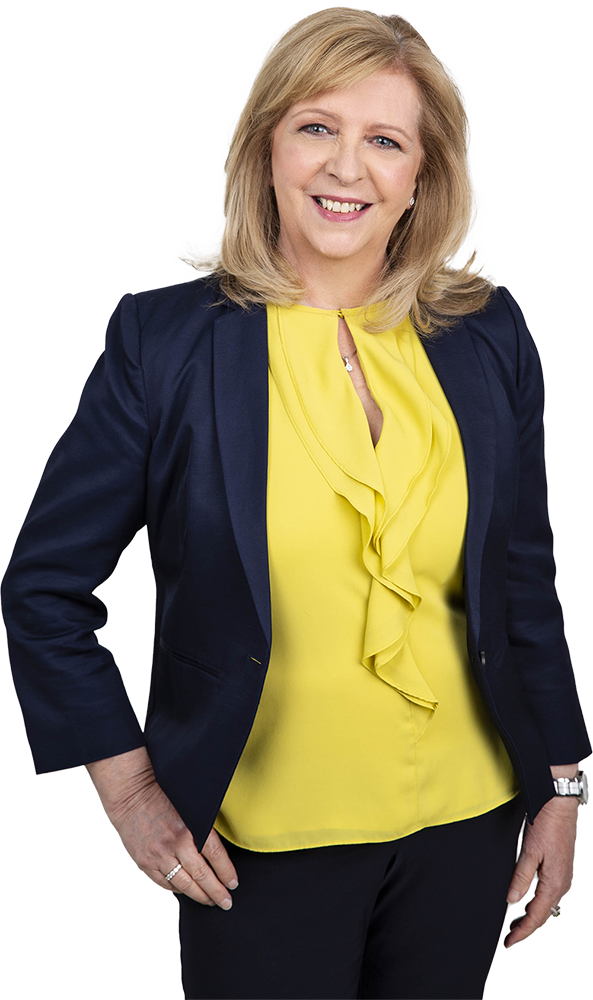 PROPERTY INVESTING
My first property purchase, like most, was my family home in Menai, in Sydney, in the 1970s. My real property investment journey, however, started in 2002 after realising that I needed to become smart with money and find alternative ways, beyond my salary, to build wealth for retirement. My second investment property was purchased in 2005 and from there I continued to grow my portfolio, spotting emerging opportunities across Australia.
From Karratha to Newcastle, to south-east Queensland and Adelaide my expertise in finding cash flow positive homes with equity growth potential grew. My mortgage broker, who has been a long time expert on my team, once commented that I was the only woman he knew that was actively investing in property year on year.
BUYERS AGENT & ADVOCATE
In early 2010 I obtained my real estate license so that I could support others with their property purchases. Initially, I was one of only a handful of buyer's agents operating in Sydney. My clients, often industry professionals themselves, trusted my expertise as a buyer and sought my advice in finding suitable properties to purchase.
To complement my buyer's agent services, I have designed training courses; the Millionaire Investor Program, to help aspiring property investors learn the fundamentals of buying property and then join our active and engaged investor community, and; Buyers Agent Courses for other industry professionals who want to learn how to become a Buyer's Agent and work with investors.
To create the course I drew on both my investment experience and my teaching skills to deliver quality coaching. My students now leverage my experience and skills to establish successful careers as property investors and buyer's agents and fast forward their success in an emerging industry.
WORKING WITH ME
My role is to help clients understand what they want to achieve financially, and then source and secure suitable properties. When searching for properties, we identify regions with strong capital growth, drawing on data analysis and on-the-ground research. We then set a high bar to find exactly the right property, ruling out risky propositions early and focusing on homes with the potential to add value. Drawing on my coaching and advice, my clients can make better property decisions in an uncertain market and move forward decisively with their property purchase.
GET HELP
If you are looking to grow your wealth through property and avoid unnecessary risks or you want to establish a career as a professional buyer's agent with quality training and coaching, please get in touch.